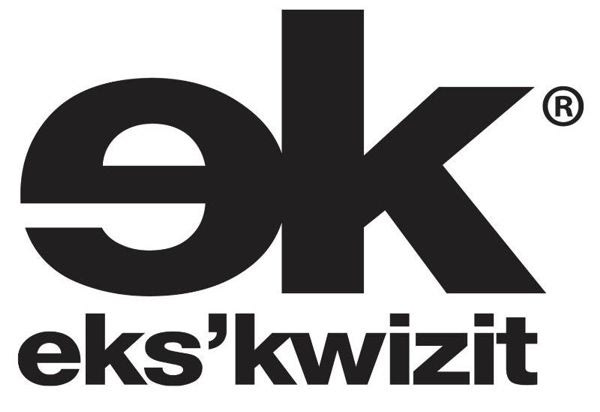 Eks'kwizit production standards

When developing our products we try to keep in mind what the small details are that make you want to wear eks'kwizit. We make clear choices during this process in order to create unique products with a high comfort level.
Unique production method
Due to a unique production method, our boxer shorts have a different design per piece and they are all made out of one bigger design from one of our artists. When ordering a product, you never know which part of the design you will get. We reduced the number of stitches on the side and back of the boxer short to make sure that it is produced of a bigger part of the overall design. Easier for you to check which part you are wearing.
Extra comfort
Personally we hate labels sticking out in the back, so we just cut them out and printed the label. Including the name of the artist of course. The waistband itself is extra soft, giving you more comfort when wearing the boxer short.
Unique numbers
Every boxer short has a unique number per size. There is only one number 003/999 in size medium for example. So you are wearing a unique product! You can claim your number when ordering a product. Choose "yes" or "no" and select your number.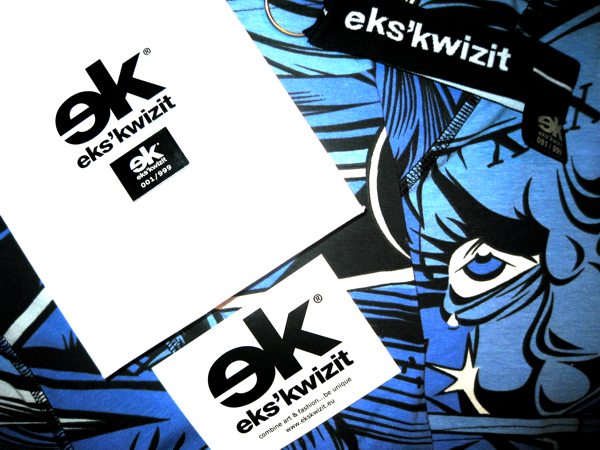 You are unique!
Imagine you're at a party and you just bought a new shirt for this special evening. The moment you walk into the area you notice some other dude with exactly the same shirt….don't you just hate it?
eks'kwizit wants to offer you truly unique products. Due to a special production method, from one main design products with a different part of that design are produced. Upfront we never know which part of the design a product is going to contain.
Limited edition products
Besides this special way of producing, all our products are labeled with a unique number. For example; in every size there will be only one number 002, 010 or 130. This special label also includes the maximum number produced (002/999), which means you have a limited edition product.
Claim your number; become an eks'kwizit man!
Every product has a unique number. You can check in the special number indication tool next to the product you choose if the number you desire is still available. If it is, you can request it during the order process. If you claim the number before anybody else does, this number in your specific size is yours! (you can only reserve one number per person/ per address).
How to claim a number?
You can claim your number during the order process. When you have made a choice for a product in a size, you can choose a number next to the number. Pick "yes"or "no" and choose your number to claim it in your size.
You are now an eks'kwizit man!
http://ekskwizit.nl/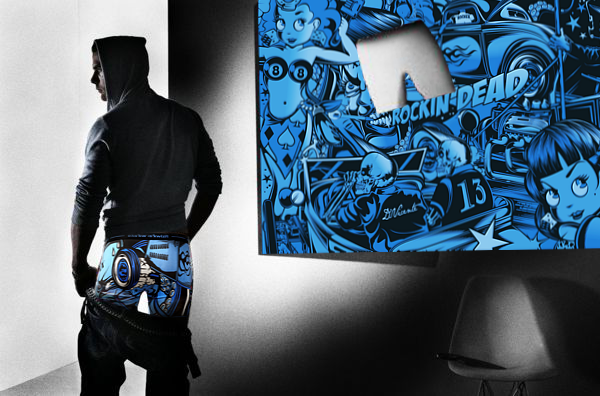 Boxer Short  "ROCKIN'DEAD"  Limited edition - 1000 EX ONLY by EK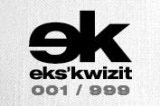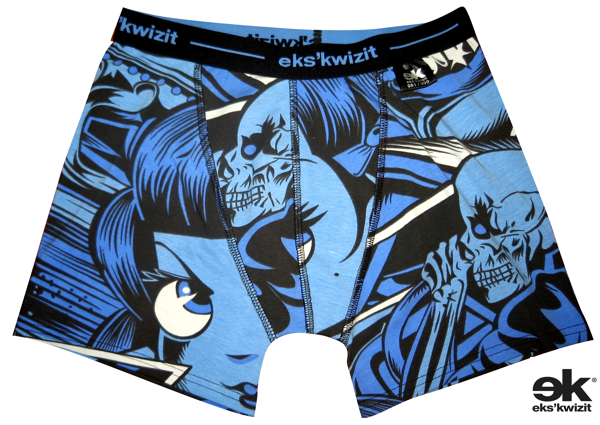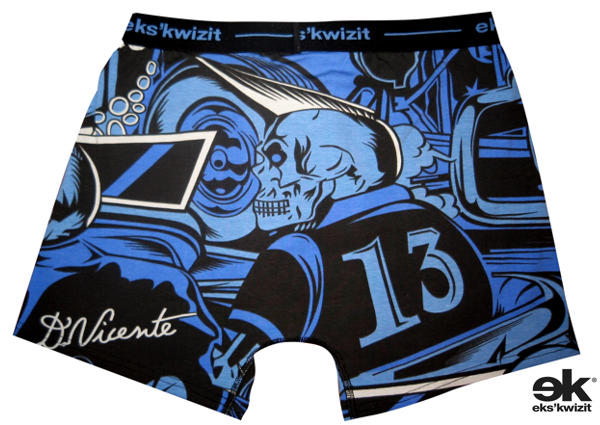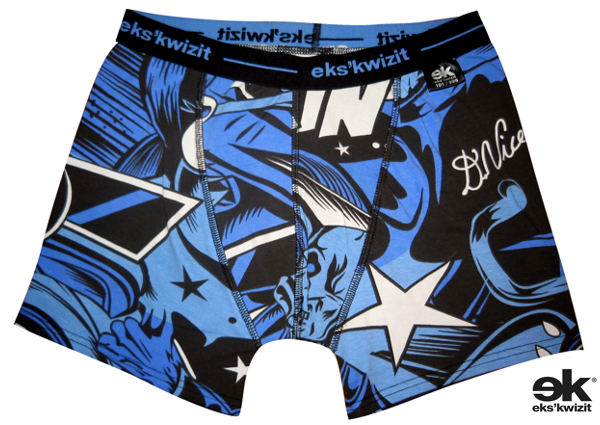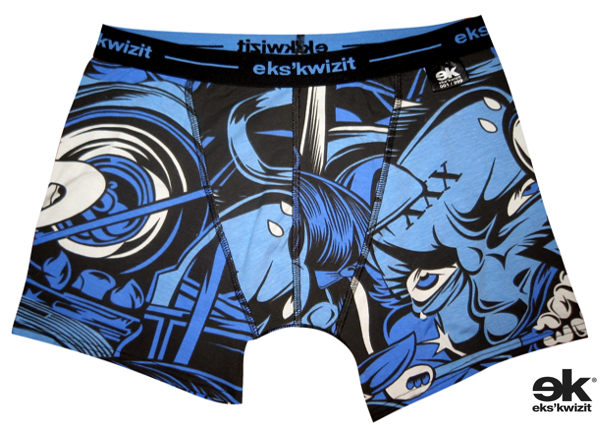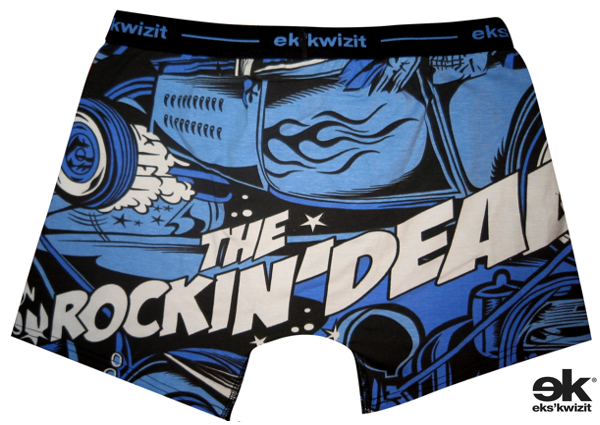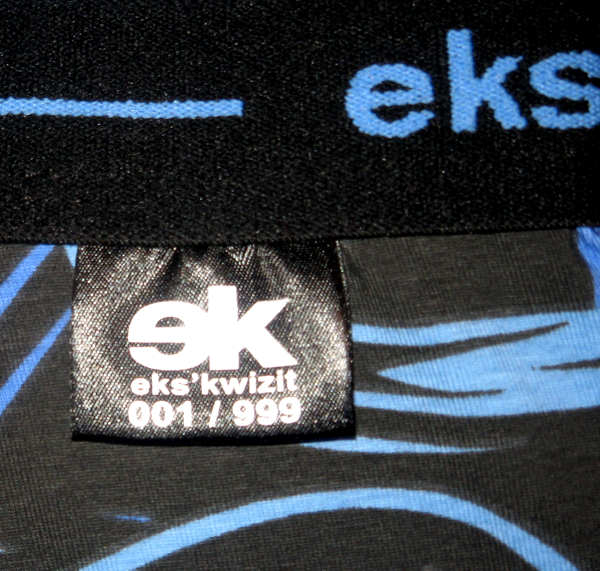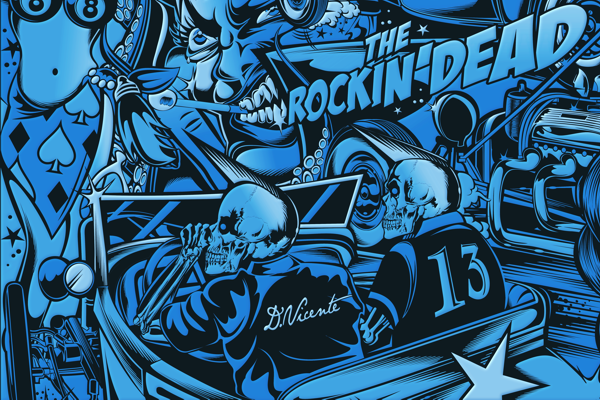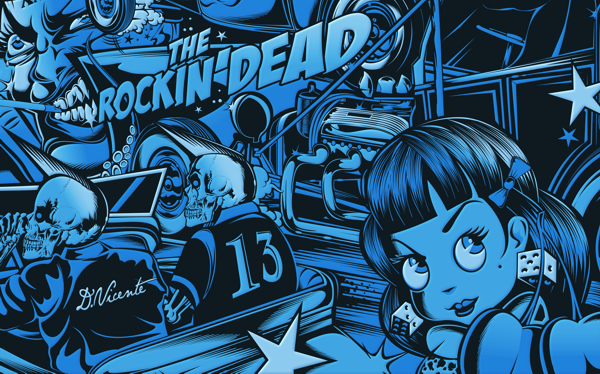 Designs make with CorelDraw X4, tablette Wacom, Dell Studio XPS, by David Vicente
Copyright David Vicente © 2012 - All rights reserved -  www.dvicente-art.com
THANK YOU FOR WATCHING.